With the release of C&C: Remastered Collection, we have got some feedback on how OS .BIG Editor handles the files there. And we have concluded that the previous releases of the program were incompatible with 32bits TGA files.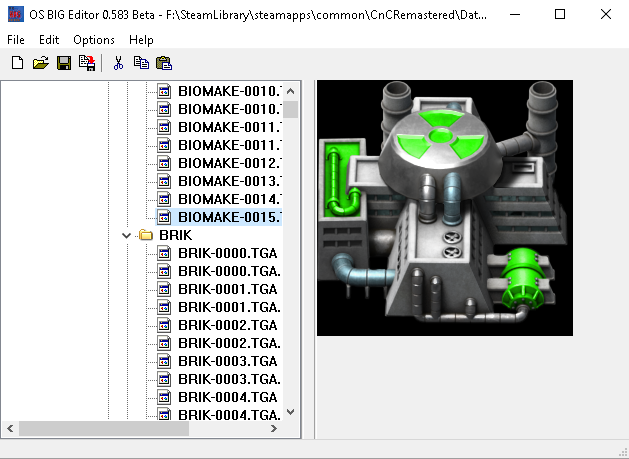 So, we have a new release of the OS .BIG Editor with the following features:

- Extract All window's size has been corrected.
- Creating a new directory when extracting files now updates the directory listing component at Extract All window.
- TGA reader from OS BIG Editor can now read 32 bits TGA files from C&C: Remastered Collection and other games properly.


So, that's it. Use this program to browse the .meg and .big files from this game (in this case, only .meg files) and many others games. Check the list of supported games here. And happy modding!